Welcome to Ian Howe Landscaping
Landscaping and designing for over 36 years, in the North East of England.
Over the years we have been in business. Ian howe have generated an excellent reputation, as one of the leading landscaping contractors within the North East.
Our services cover all aspects of landscaping, construction, and grounds maintenance, for both the residential and commercial sectors.
Ian Howe Landscaping, has enjoyed over 35 years sustained growth. During this period, the company has evolved to establish three core departments:
We can cater for projects of all sizes, from small individual jobs. Through to full landscape design and construction projects, throughout the North East.
Your outside area can be one if its most valuable assets. When it comes to the potential of extending your living space, to the outdoors.
When it comes to design. We work with our clients, to help create harmony with your existing surroundings. Using materials, textures and colours to bring the best out of your property.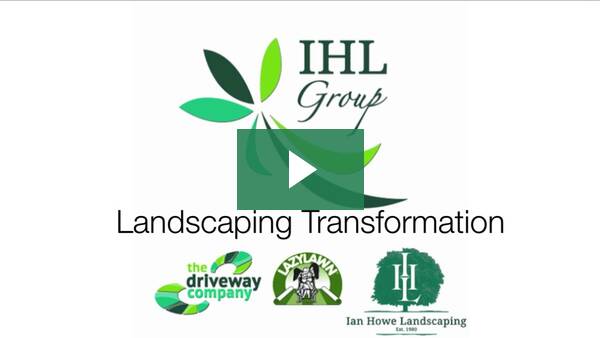 Whether you have invested in beautiful presented lawns to attract lots of visitors. Or have an industrial estate, where regular maintenance is a necessary requirement. Ian Howe landscaping can provide the solution to your needs.
Our landscaping designers, have a flair for creating beautiful landscaped area. We will work with you, to help ensure that your aspirations turn in to reality.
Customer Testimonials
"
"
A first class service! No hassle from start to finish. I went to work and returned to see that all the preparation work had been done, no mess was left. The next day I returned from work to find the job completed. Professional, friendly and couldn't have asked for anymore from them. My son is over the moon with his mini football pitch. Thank you.
Mrs Linda Reiling, Monkton, Jarrow, South Tyneside
"
"
Ian Howe Landscaping provide a high quality service to the school, operating in a flexible and responsive way whenever the school require additional works completing. They operate with excellent customer care using modern and efficient plant and machinery to respond to any of the needs of the school and its associated site.
Allan Fuller, Head Teacher, Joseph Swan Academy
"
"
We have worked with Ian Howe Landscaping for more than 10 years. They carry out many contracts with us within the Licence Trade industry, doing many varied landscaping and building works. These contracts are completed within a limited time period and to a very high specification. With many satisfied clients, we would have no problem recommending the IHL team.
Alan Robson, Managing Director, Thompson Contracts Ltd, Sunderland
"
"
We wanted to let you know how pleased we both were with the work carried out by yourself and your team. We were already at an advantage when we asked you to call to look at our garden and give us ideas and an estimate, having already seen the finished work you and your team did transforming our son's garden and we felt confident that we could also look forward to a high standard of workmanship. We have not been let down and have been so happy with the work that has been carried out. We have to add that the work done was not a small task we had fences removed to get diggers in new patios laid sleepers erected not to mention the work on the planted area of the garden. This was all carried out with consideration for ourselves and neighbours plus completely put back together as if it had always been that way.
Mr & Mrs Hepburn, Hebburn, South Tyneside